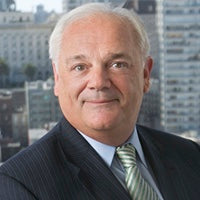 Michael Kelly
Trial Lawyer
Walkup, Melodia, Kelly & Schoenberger

650 California Street
San Francisco, CA 94108

Phone (415) 889-2919
Fax (415) 391-6965
Key Facts
Education
J.D, U.C. Hastings College of Law
B.A., summa cum laude, St. Mary's College of California

Legal and Professional Associations
Member, Inner Circle of Advocates
Member International Academy of Trial Lawyers
Fellow, Past President, Member – Board of Governors, International Society of Barristers
Past President, San Francisco Trial Lawyers Association

Honors
Trial Lawyer of the Year, CAL-ABOTA
Cartwright Award for Teaching Litigation Advocacy, 2012, CAOC
Robert Oliphant A. Award for advocacy teaching excellence 2011, NITA
Trial Lawyer of the Year, 2010, San Francisco Trial Lawyers Association (also nominated 1997, 2001, and 2008)

Biography
Knowing that he wanted to make the world a better place, Michael A. "Mike" Kelly saw three career options when he was young – physician, minister or attorney. Four decades into a stellar legal career, it's safe to say that Kelly made the right choice. His interest in "social justice and righting wrongs" is reflected in the breadth of case types he has brought for injured plaintiffs. The San Francisco-born Kelly, a named partner at Walkup Melodia Kelly & Schoenberger, stayed in his home city for law school at Hastings College of the Law and for his career.
Mike Kelly, an Inner Circle of Advocates member, has spent more than 35 years honing his skills as one of the nation's top personal injury attorneys. Throughout that time, he has focused on protecting consumers from medical mistakes, dangerous automobiles, flawed household products, unsafe drugs and devices, roadway accidents and a host of other injury-producing causes. He has tried, arbitrated or settled more than 200 cases where the recovery by his client exceeded $1 million. At various times, he has held or shared the record for the highest verdict amount in particular case types in San Francisco, Sacramento, Santa Clara, and Sonoma Counties. His jury verdict in a medical negligence case in Minnesota in 2010 ranks among the nation's largest verdicts for obstetrical injury.
Beyond his stellar results in the courtroom, Kelly is proud of his contributions to the legal community locally, nationally and globally. He has presented more than two hundred invited lectures, tutorials, presentations, seminars, and advocacy demonstrations across the United States, and in Asia, South America, the United Kingdom, and Eastern Europe. Most recently he traveled to Japan at the request of the Japanese Federation of Bar Associations to teach litigation advocacy courses in Osaka and Tokyo.