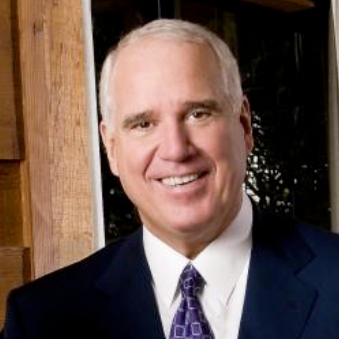 Michael Bidart
Trial Lawyer
Shernoff Bidart Echeverria LLP

800-458-3386 mbidart@shernoff.com 600 S. Indian Hill Blvd Claremont, CA 91711
Key Facts
Education
California State Polytechnic University, Pomona (B.S., 1971) Pepperdine University School of Law (J.D., 1974)
Honors
Consumer Attorneys Association of Los Angeles (CAALA) Trial Lawyer of the Year, 2015 CAL ABOTA Trial Lawyer of the Year, 2011 Los Angeles Daily Journal Top Verdict Honoree, 2016 Los Angeles Daily Journal Top 25 California Plaintiff Attorney, 2015, 2016 Southern California Super Lawyers Top 100, 2004-2017 Southern California Super Lawyers Top 10, 2018-2020 Law & Politics Magazine, Super Lawyer, 2004-2017 Who's Who Legal: Insurance & Reinsurance, 2016 Best Lawyers' Inland Empire Insurance Law "Lawyer of the Year", 2014, 2017 Law360 Insurance Law MVP, 2014-2015 Association of Southern California Defense Counsel (ASCDC), Civil Advocate Award, 2008 California's 100 Most Influential Lawyers, California Lawyer Magazine
Biography
As a preeminent consumer attorney, Michael J. Bidart has made a major impact on the United States healthcare system. Mr. Bidart is the Managing Partner for the firm Shernoff Bidart Echeverria, and he leads the firm's HMO Litigation and Property/Casualty Departments.
Since bringing his expertise to the firm in 1986, Mr. Bidart has developed the firm's health insurance practice by successfully prosecuting bad faith disputes against insurers and HMOs.
His inexhaustible efforts were showcased in 1999 with a landmark $120.5 million verdict against Aetna over its refusal to pay for care recommended by the health plan's own physicians (Goodrich v. Aetna). It is the largest jury verdict ever rendered against an HMO nationally. Recently, he was victorious on a jury trial on behalf of a young woman who lost her leg due to Kaiser Permanente's negligent care. The jury awarded the woman $28.2 million.
Mr. Bidart's dedication and expertise are also exemplified by many earlier landmark decisions. In State Farm v. Superior Court (1996) he helped establish definitively that "unfair business practice" statutory liability applies to insurance companies in California. For victims of the 1994 Northridge earthquake he won more than $300 million. He was a key player in the California Public Employees Retirement System's decision to expand its health care benefits for women with breast cancer, and he led the firm's effort to ensure that prostate cancer patients statewide receive proton beam therapy as a covered benefit under their insurance policies.
Mr. Bidart has been named a Super Lawyer by Law & Politics Magazine every year since 2004 and has been a Super Lawyer Top 100 Attorney every year since 2004 and Top 10 in 2018. He has been profiled in the National Law Journal, The American Lawyer and California Lawyer Magazine, which have recognized him as one of California's most influential lawyers. The Wall Street Journal has also noted that Mr. Bidart's success in healthcare litigation helped to reignite the debate in Congress over whether patients should have the right to sue their health plans.
A well-known lecturer and keynote speaker on HMO litigation and bad faith insurance practices, Mr. Bidart has been a featured speaker for the Association of Trial Lawyers of America, Consumer Attorneys of California, American Conference Institute, The Rutter Group, the California Judges Association and many others.
Mr. Bidart has served on the Board of Governors of Consumer Attorneys of California and Consumer Attorneys Association of Los Angeles, on the Board of Regents of Loyola Marymount University and as chairman of the Board of Visitors for the University of La Verne Law School.
Michael Bidart's Products