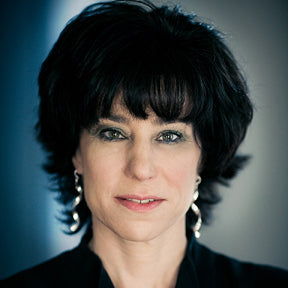 Maura R. Grossman
Research Professor, Principal Attorney
Key Facts
Education
J.D., magna cum laude, Order of the Coif, Georgetown University Law Center
M.A. and Ph.D., Derner Institute of Psychological Studies, Adelphi University
Legal and Professional Associations
• Participating Team, National Institute of Standards and Technology's ("NIST's") Text REtrieval Conference ("TREC") 2020 Precision Medicine Track
• Member, David R. Cheriton School of Computer Science Equity, Diversity, Inclusion ("EDI") Committee
• Member, David R. Cheriton School of Computer Science Women in Computer Science ("WiCS") Committee
• Member, Editorial Review Board, Institute of Electrical and Electronics Engineers ("IEEE") Global Initiative Law Committee, New York University ("NYU") Center on Civil Justice, and National Judicial College ("NJC") Working Group on ESI ("Electronically Stored Information") Review Protocol
• Member, Technology Working Group of Chief Judge Janet DiFiore's Commission to Reimagine the Future of New York's Courts
• Member, Digital Evidence and eDiscovery Working Group ("DDEE") of the Ontario Bar Association ("OBA")
• Planning Committee Member, Ontario Bar Association ("OBA") and Sedona Canada 2020 Digital Evidence and eDiscovery Institute
• Member, Electronic Discovery Reference Model ("EDRM") Global Advisory Council
• Program Committee Member, International Conference on Artificial Intelligence and Law ("ICAIL")
• Member, Global Advisory Board, Association of Certified eDiscovery Specialists ("ACEDS")
And many more, see linked CV
Honors
• 2021 Shira Schiendlin Lifetime Achievement Award for her work in eDiscovery
• 2020 Faculty Teaching Award Osgoode Hall Law School, York University
• Ranked in Chambers & Partners USA and Global Litigation: E-Discovery (2013–2020)
• Named by Who's Who Legal: Global Elite Thought Leaders – Litigation, as one of five (2020) or six (2019) top Canadian eDiscovery Lawyers
• Named by Who's Who Litigation: eDiscovery Practitioners – Canada as "among the World's highest-ranking eDiscovery lawyers . . .
• Named by The Obelisk as "One of the Top Six Women in Law Who are Changing the Legal Industry as We Know It" (2018).
• Named by the ABA Legal Technology Resource Center to its list of Ten Top "Women in Legal Tech" (2017)
And many more, see linked CV
Biography
Maura R. Grossman is a Research Professor in the School of Computer Science at the University of Waterloo, an Adjunct Professor at Osgoode Hall Law School, and an affiliate faculty member of the Vector Institute, all in Ontario, Canada, as well as an eDiscovery attorney and consultant in Buffalo, New York. Previously, she was of counsel at Wachtell, Lipton, Rosen & Katz, where for 17 years, she represented Fortune 100 companies and major financial institutions in civil litigation and white collar criminal and regulatory investigations, and advised the firm's lawyers and clients on legal, technical, and strategic issues involving eDiscovery and information governance, both domestically and abroad.
Maura is a well-known and influential eDiscovery expert. She was described in Who's Who Litigation E-Discovery Analysis as "'sensational' according to her peers and . . . a 'go-to' in the area," and by Chambers & Partners USA Litigation: E-Discovery as "the best-known person in the area of technology-assisted review; a superstar among superstars." Maura's scholarly work on TAR, most notably, Technology-Assisted Review in E-Discovery Can Be More Effective and More Efficient Than Exhaustive Manual Review, published in the Richmond Journal of Law & Technology in 2011, has been widely cited in case law, both in the U.S. and abroad. Her longstanding contributions to eDiscovery technology and process were featured in the February 2016 issue of The American Lawyer and in the September 2016 ABA Journal – where she was recognized as a 2016 Legal Rebel. In 2017, Maura was one of 10 additions to the ABA's list of Women in Legal Tech; was named to the Fastcase50 list, which honors "the year's smartest, most courageous innovators, techies, visionaries, and leaders in the law"; and was honored by the Association of Certified E-Discovery Specialists ("ACEDS"), and Women in eDiscovery ('WiE") as one of the "women who have served as pioneers and innovators in eDiscovery and legal technology."
Maura has been a court-appointed special master, mediator, and expert to the court in many high-profile federal and state court cases. She has provided eDiscovery training to federal and state court judges, by invitation of the court, and has testified several times before the Advisory Committees on the Federal Rules of Civil Procedure and the Evidence Rules. Maura has also taught more than a dozen courses on eDiscovery at Columbia, Georgetown, Pace, and Rutgers–Newark law schools, and has been a guest lecturer at many more.
Maura was a member of the Steering Committee of The Sedona Conference Working Group 1 on Best Practices for Electronic Document Retention and Production from 2012 through 2018, and also served as a member of the Steering Committee of the Seventh Circuit Council on Electronic Discovery and Digital Information. She has been involved in the National Institute of Standards and Technology's Text Retrieval Conference ("TREC") since 2008; in 2010 and 2011, as coordinator of the Legal Track, and in 2015 and 2016, as coordinator of the Total Recall Track. Maura presently serves on the Advisory Boards of the Electronic Discovery Reference Model ("EDRM"), ACEDS, and the Merlin Foundation, as well as the Georgetown Advanced eDiscovery Institute and Arizona State University-Arkfeld eDiscovery and Digital Evidence Conference.
Maura graduated with an A.B., magna cum laude, from Brown University. She earned M.A. and Ph.D. degrees in Psychology from the Derner Institute of Advanced Psychological Studies at Adelphi University, and a J.D., magna cum laude, Order of the Coif, from the Georgetown University Law Center. While at Georgetown, Maura served as Executive Notes and Comments Editor of the Georgetown Law Journal.
Maura R. Grossman's Products