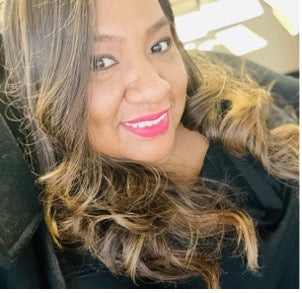 Lupe Estrada
Senior Paralegal
Ramsey Law Group

6363 Woodway Dr., Suite 500 Houston, Texas 77057 713-489-7577
Key Facts
Education
Coursework toward Bachelor of Science – University of Houston Over 20 years experience as a litigation and trial paralegal in catastrophic personal injury and maritime matters
Biography
Lupe Estrada has more than 20 years of experience as a litigation and trial Paralegal. She is the Senior Paralegal at Ramsey Law Group, a Personal Injury Law Firm in Houston, Texas. In this role she oversees the entire support staff team, manages catastrophic personal injury cases through all stages of litigation, including trial, and helped customize and implement her firm's case management system.
Prior to joining Ramsey Law Group, Lupe Estrada, was the Sr. Litigation Paralegal at Schechter, McElwee, Shaffer & Harris, where she specialized in complex maritime federal cases.
Throughout her career, Mrs. Estrada has worked as the head paralegal in multiple highly complex, catastrophic personal injury cases and assisted in several trials where Top 10 Texas Verdicts were obtained.
Mrs. Estrada is a member of AIEG and has written articles for the AIEG Paralegal Voice. In addition, she is a Sub Chair of the Pro Bono Ad Hoc Committee of the State Bar of Texas Paralegal Division. Mrs. Estrada will be a speaker at the upcoming AIEG Paralegal Convention in 2023 where she will be speaking about different ways to engage with and give back to the community.