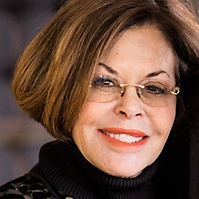 Lita Barnett Luvera
Attorney
Key Facts
Biography
Lita Barnett Luvera was raised at the southwest entrance to Mt. Rainier National Park, where her parents owned and operated a AAA-rated family resort for fifty years. Lita is a 1977 graduate of Gonzaga Law School. As an active participant in Gonzaga University affairs, Lita was invited to be a member of the Law School's Dean Advisory Council and to serve on Gonzaga's Board of Regents. She was ultimately honored with Gonzaga's Distinguished Alumni Merit Award.

Lita was the Luvera Law Firm's managing partner for personnel, general business, and firm operating policies. Her responsibilities also included new case screening, client and witness testimony preparation, and the evaluation of damages evidence for cases. She also attended client depositions and trials, where she worked in association with the partners trying the cases. Lita was instrumental in many multimillion-dollar verdicts and settlements.

Lita is also deeply committed to her community. She has served in several organizations, including the Forgotten Children's Fund, Special Olympics, University of Washington Center on Human Development and Disability, University of Washington President's Club, Children's Hospital Foundation, Bailey-Boushay House, and The Crystal Judson Family Justice Center. She has also been actively involved in The Center for Women and Democracy at the University of Washington, where she traveled to Cuba with Senator Maria Cantwell to meet with and assist local women leaders in democratic development. She also served for twelve years on the Board of Trustees for PONCHO (Patrons of Northwest Civic, Cultural and Charitable Organizations) to promote the importance of arts in the Pacific Northwest.
Lita Barnett Luvera's Products