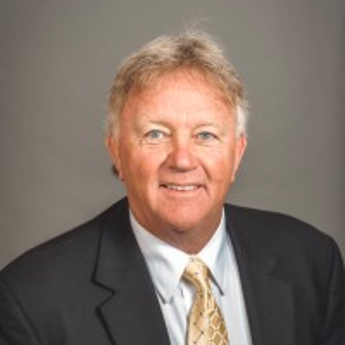 Jack Meligan
Settlement Planner, Investment Advisor
Plaintiff's MSA and Lien Solution

1800 Blankenship Rd., Ste. 160
Portland, Oregon 97068
888-MSA-PLTF (888-672-7583)
Fax: 503-406-2122 (HIPAA Compliant)

Key Facts
Education
Certified Medicare Secondary Payer Fellow (CMSP-F)
Medicare Set-Aside Certified Consultant (MSCC)
Board Certified Forensic Examiner (BCFE)
Registered Settlement Planner (RSP)
Legal and Professional Associations
Founder and Chairman of the Board, Settlement Professionals Inc.
Owner, The Plaintiff's MSA and Lien Solution, LLC
Founder, Settlement Capital Advisors, LLC
Owner, SPI Holdings, Inc.

Biography
Jack Meligan is the founder and president of Settlement Professionals, Inc., a national plaintiff-only settlement planning firm. He is also the founder and managing member of Settlement Capital Advisors, LLC, a nationwide registered investment advisory firm, and The Plaintiff's MSA & Lien Solution, LLC, a national plaintiff-only Medicare and MSP compliance and lien resolution service firm.
In addition, Jack is the founding president of the Society of Settlement Planners. The Society of Settlement Planners is an association of settlement planners, structured settlement specialists, and special needs settlement-planning attorneys nationwide. Above all, they advocate for settlement planning to uncover and plan for the needs of injury victims and their families.
Settlement planning incorporates a wide variety of income replacement strategies with wholistic financial planning and extensive trust planning. Including, but not limited to: Special Needs Trusts, Qualified Settlement Funds, Medicare Set-Asides, and Settlement Preservation Trusts.
Since 2003, Jack has been a pioneer in designing and implementing solutions for the tax dilemma that plaintiffs encounter when settling substantial taxable damage tort cases.
Jack lives in Milwaukie, Oregon with his wife, Kathleen. They have two grown daughters and two grandchildren.
He also co-authored the Trial Lawyer Protection Packet to help personal injury lawyers address their ethical duty to clients to address tax, finance, and other specialized risks. Read more about the Protection Packet at www.TrialLawyerProtection.com.