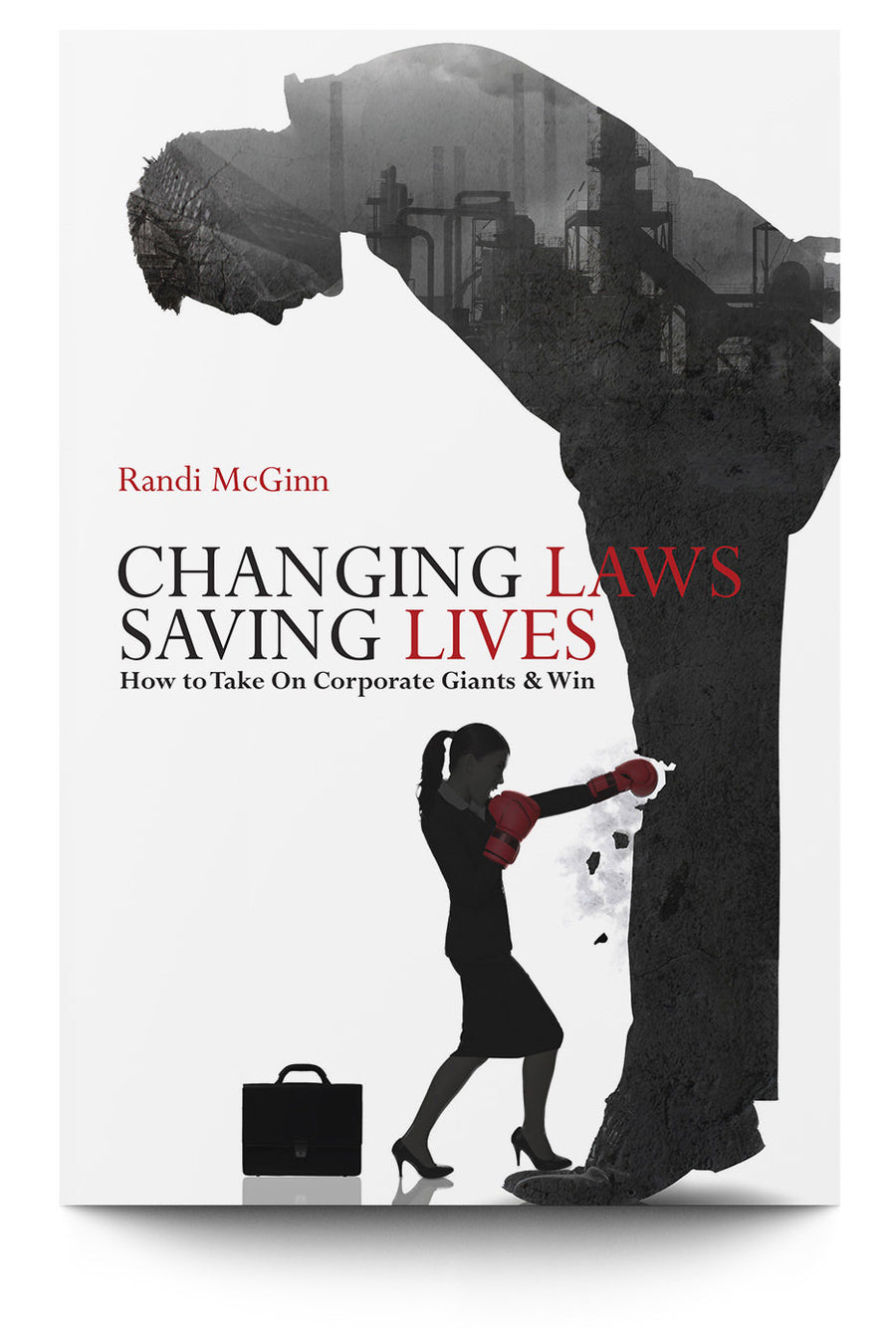 Randi McGinn, one of America's leading trial lawyers, teaches you her innovative methods through the compelling narrative of one of her most important cases. McGinn's experience shows you how to prevail against corporations and insurers with seemingly unlimited funds, who are willing to deploy any tactic to win. Her trials have resulted in changes in corporate and police department practices and have resulted in substantial verdicts and settlements for her clients.
Through the lens of this case and many others, Randi teaches you how to:
Begin every investigation by visiting the scene, where you can pick up details that no pile of reports can show.
Look for elements in a case that make it into a compelling story for the jury.
Find rules that the defendant broke, then explain them clearly to the jury.
Work one hundred hours for every hour in the courtroom—and line up one hundred rabbits in hats for every one rabbit the jury sees you produce.
Balance work, parenting, and life as a trial lawyer.
Painstakingly research incidents similar to your client's to show the defendant's pattern of negligence.
Find heroes and heroines, whether they're your clients or others involved in the case.
Look for villains in your case story, both obvious and hidden.
Practice transformative law, where McGinn gives defendants in her cases the chance to make things right before trial begins.
Change laws at the state and local level by harnessing the force of ordinary people who are harmed.
Reveal an expert's ridiculous claims in court with cross-examination techniques.
See through the flimflam of an expert profiler.
As a woman in court, dress to show the jury your intelligence and not your body.
Speak truth to power, and make them hear you.
Learn to use the advantages of being female in court.
Overcome an opponent that uses a shadow jury.
Conduct jury selection by connecting with the jurors about your case.
Establish the value of your client's life by comparing it to the defendant's life.
Use the lessons from competitive sports to learn how to lose, and how to win.
Lay your heart on the jury rail in closing.
Set a number you'll agree to in settlement and stick to it—no matter what.
Hardcover: 224 pages; 1st edition (2014); ISBN: 978-1941007198
Publisher: Trial Guides, LLC
Introduction
Finding a Story Worth Telling
A Grandmother's Anguished Question
Standing in Your Client's Shoes
Elizabeth Garcia's Last Workplace
Finding a Violation of Safety Rules
Rules from the Bloody History of Convenience Stores
One Hundred Hours Work for Every Hour in the Courtroom
Life on the Front Lines of an Allsup's Convenience Store
Heroes and Heroines
A Hero and an Antihero Arise
Uncovering the Villains in Your Case
Villains in Elizabeth Garcia's Case
Beyond the Money
Would Allsup's Make a Change?
Cross-Examining the Best Experts Money Can Buy
Excluding the Allsup's Expert Profiler's Hocus-Pocus
What Should I Wear in Court
Speaking Truth to Power
There Is No Crying in Court
Seeking Justice, Not Sympathy, In Elizabeth Garcia's Case
You Don't Know a Woman until You've Met Her in Court
Allsup's Attempt at Shock and Awe
Finding Courageous Jurors to Be the Heroes and Heroines of Your Case
Jury and Trial Highlights in Elizabeth's Case
Learning to Lose and Taking Care of Your Client
A Turning Point in the Case and Closing Argument
The Verdict and Its Aftermath
Appendices
What Legal Leaders Are Saying
A riveting read! Changing Laws, Saving Lives is required reading for lawyers who not only want to help ordinary people fight powerful companies, but who want the tips on how to win.
— Lisa Bloom,
New York Times
bestselling author of
Suspicion Nation
, and legal analyst for CNN, CBS News, and MSNBC