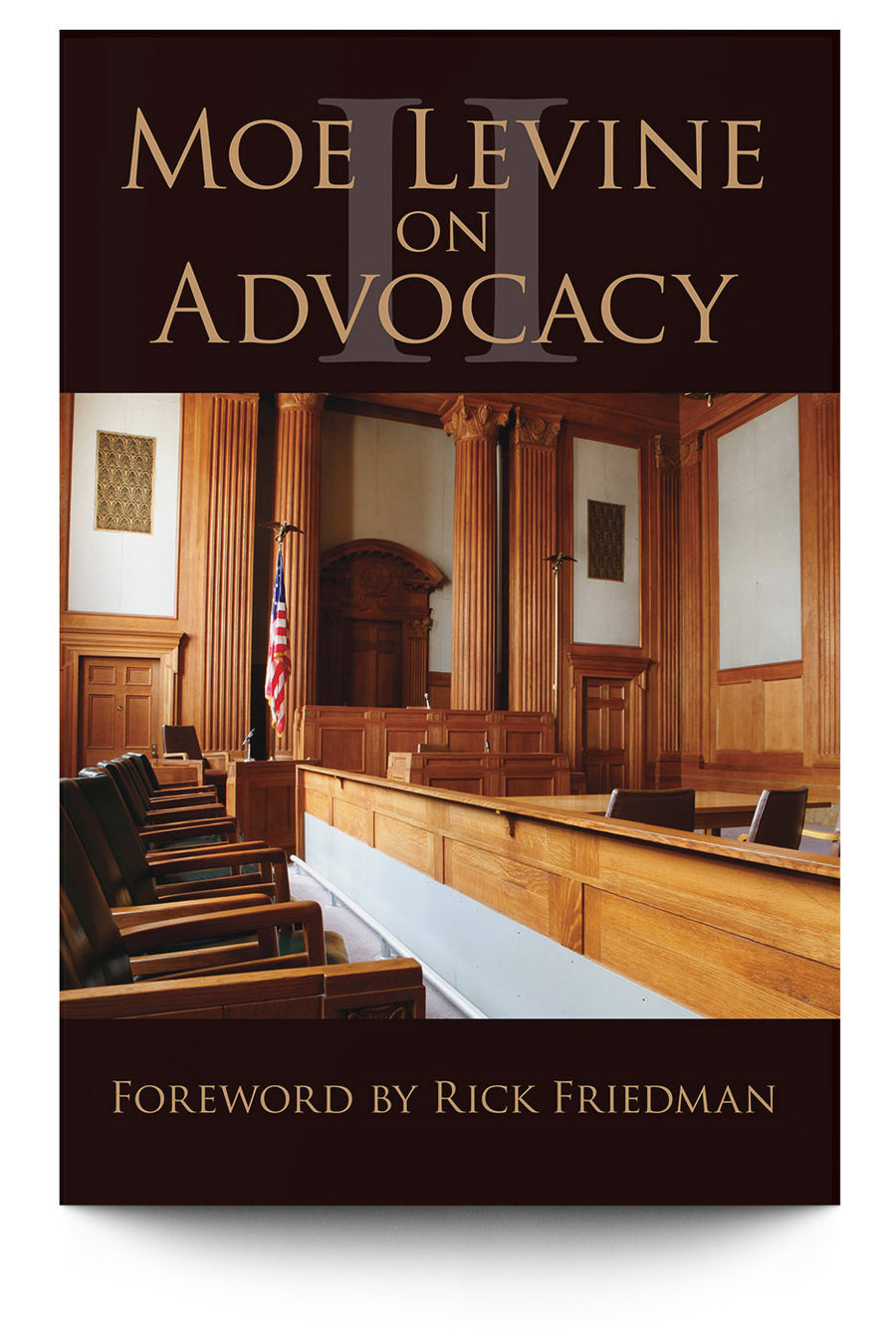 Moe Levine has been called "the Shakespeare of trial advocacy." His methods of trying cases serve as a foundation for many of today's finest plaintiff's lawyers.
One of the most important trial lawyers of the twentieth century, Levine tried thousands of jury trials in multiple states. He was a leader in expanding tort law and setting medical standards of care throughout the country. He was ahead of his time in considering the intersection of law and medicine.
This book is the result of a cooperative effort between Trial Guides and the American Association for Justice. Most of the material in this book comes from Moe Levine's lectures at national legal conventions between the 1940s and 1970s, and much of the content has never before been published.
The book also contains a series of legal articles written by Levine from the 1950s through the 1970s that have never been made available in any book up until this time.
Rick Friedman, one of the United States' leading trial lawyers, provides the foreword to this book, describing the importance of Levine's trial concepts on today's leading lawyers.
Hardcover: 192 pages; 1st edition (2012); ISBN: 978-1934833568
Publisher: Trial Guides, LLC; AAJ
Publisher's Note
Foreword by Rick Friedman
Essays in Mental Persuasion
Morality and the Advocate
The Art of Persuasion
Limitations of "Objective" Tests
The Art of Voir Dire: Selecting a Jury
Jury Conditioning in Voir Dire and Opening Statement
Persuading the Jury Using the "Whole Man" Concept
Direct Examination and Cross-Examination
Engaging the Jury in Direct Examination
Cross-Examination of the Defendant's Medical Expert
Panel Discussion: Trial Proof and Summation on Damages
Panel Discussion: Medical-Legal Aspects of "Stress" Theory
Summation: Medical Malpractice Case
Summation: Loss of Marital Relationship
Excerpts from Moe Levine: The Lost Recordings
About the Author
What Legal Leaders Are Saying
The works of Moe Levine never get old. I only wish I had been able to meet him. Moe's work has been invaluable in helping me obtain record verdicts in many venues. I have used and will continue to use many of his arguments with great success, including the 'whole man' theory. I cannot read enough about this great trial lawyer whose works always withstand the test of time.
— Brian Panish, member of the Inner Circle of Advocates, American College of Trial Lawyers, and American Board of Trial Advocates, 2010 California ABOTA Trial Lawyer of the Year, and lead counsel in the largest personal injury and product liability verdict in U.S. judicial history ($4.9 billion)