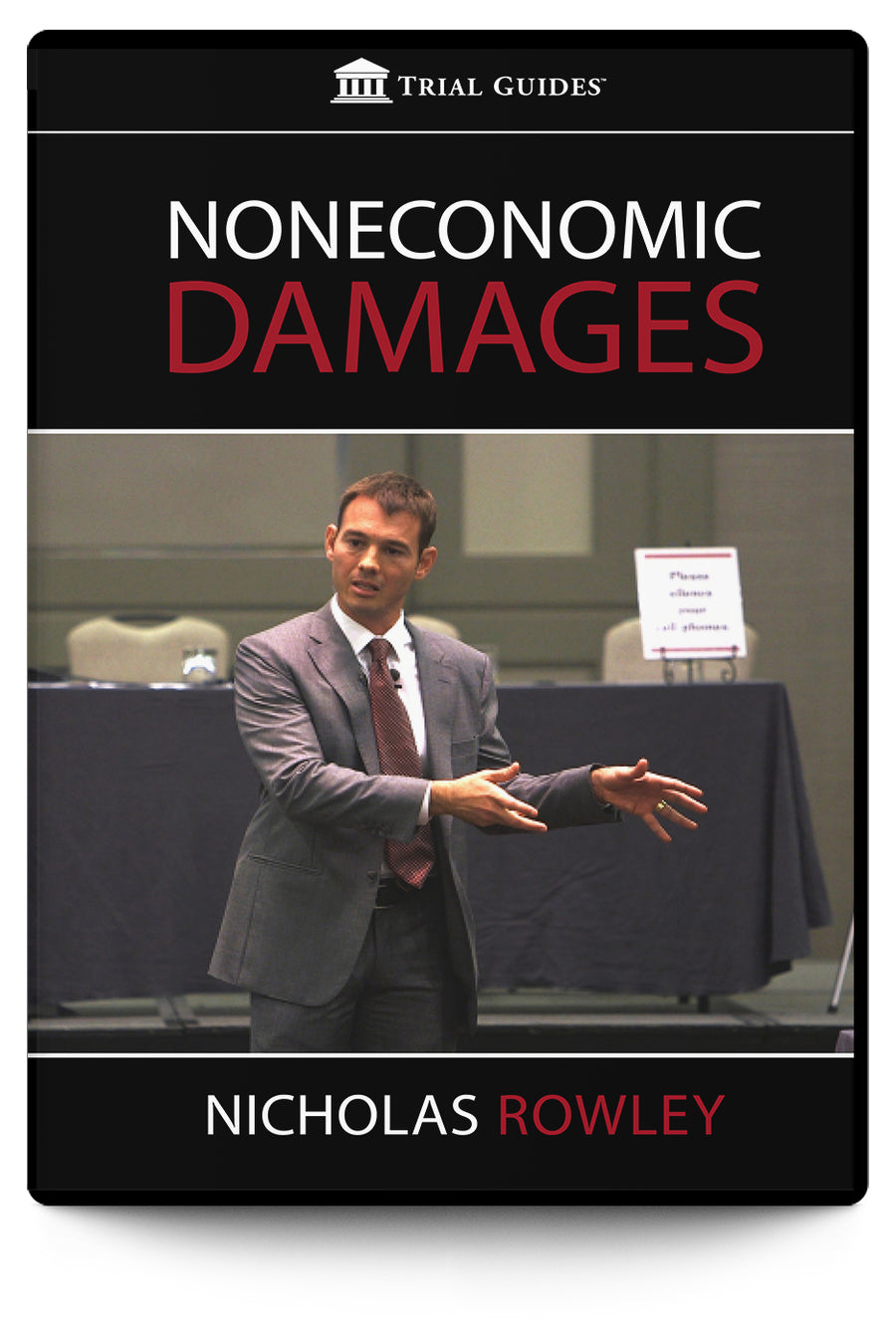 *This audio recording was originally recorded by Nick Rowley using a room microphone. A prior version of this recording was released because of the high quality of the content and sold heavily while available, but withdrawn from sale by Trial Guides a few months later due to concerns about the quality of the audio. Using advances in audio editing technology we have improved the quality of this recording. While the recording was not done in a recording studio like our audiobooks, Trial Guides is putting this great product back on sale because we believe it meets with the standards of most CLE recordings available in the legal industry. The re-release of this recording also marks the first time it is available in digital download format, as well as audio CD. Please note that though the content is great, the audio quality can be poor at times throughout this audio CD.
Please Note: If you choose the Audiobook option, you can access it through the Kitaboo eBooks and Audiobooks button on your account page.
Click here for further information on Audiobooks
With 112 jury trials under his belt by the age of thirty-eight, and over half a billion dollars in record-winning verdicts and settlements, many consider Nicholas Rowley to be his generation's leading trial lawyer. A few of Nick's well known successes include:
A record-setting $40 million in noneconomic damages verdict for the wrongful death of a thirty-three-year-old man with no children, who was survived by only his parents
A $74.52 million verdict for a victim of medical malpractice on a zero pretrial offer
A $10 million verdict for a teenager who suffered a mild traumatic brain injury
A $16 million verdict for a child who was brain injured as a result of medical malpractice
A $38.6 million jury verdict for a young man who fell from a hotel balcony
A $13.86 million win for a mild traumatic brain injury caused by an automobile crash on a case Nick tried when he was only twenty-seven years old
A $29.25 million settlement on a case where the insurer originally declined a $1.25 million policy limits offer
Two jury verdicts of $21.65 million and $8.35 million, and over $50 million in settlements, in the first four months of 2016
Whether it is a complex birth-injury medical malpractice case, a disputed liability wrongful death case, a premises liability case, a mild traumatic brain injury case, or a case with chronic pain as a result of soft-tissue injuries, Nick has proven that he is willing to go where others won't, dedicate his heart and soul, and achieve record results. In this audio presentation, Nick talks about the method he uses to obtain substantial noneconomic damages for his clients—both in settlement and in trial. This is the first in a new series of presentations by Nick that expands upon his Trial by Human method. With each new product, Nick will help you learn to develop a better relationship with your clients and improve the way you convey the full extent of their losses to insurance adjustors, arbitrators, and jurors.
CD: 58 minutes; 1 disc ; 1st edition (2016); ISBN: 978-1941007525
Publisher: Trial Guides, LLC
Disc 1: Noneconomic Damages [00:58:37]
Introducing Noneconomic Damages
Overcoming the Struggle with Noneconomic Damages
What is the Case Worth?
Considering the Law on Noneconomic Damages
Physical Pain
Humiliation
Loss of Enjoyment of Life
Anxiety
Physical Impairment
Mental Suffering
Presenting Noneconomic Damages through Lay Witnesses
Inconvenience
Emotional Distress
Grief
Other Losses
Shame
Embarrassment
Fear
Feelings and Loss of Reputation
Disfigurement
Application in a Case
Total running time: 58 minutes