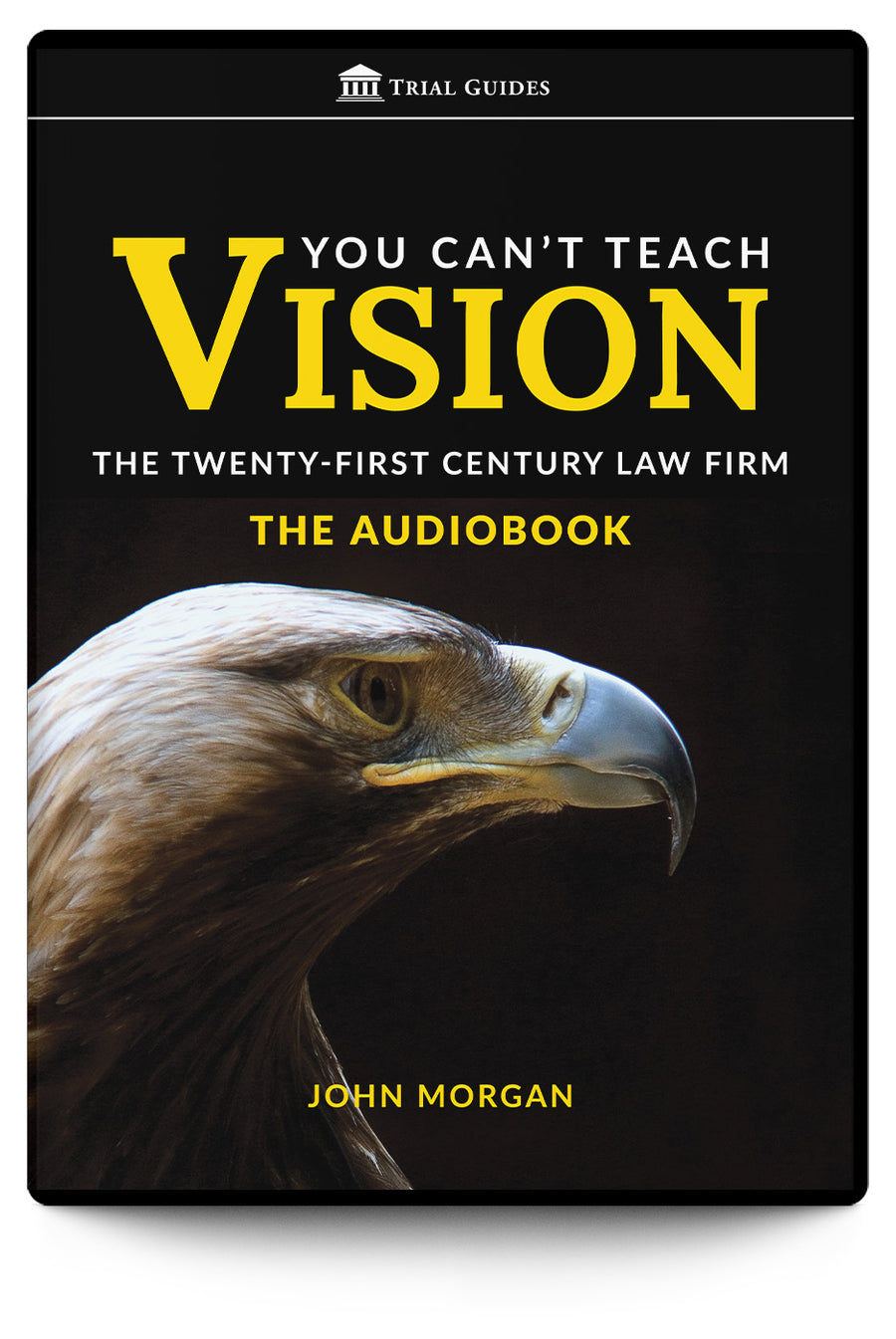 Click here for further information on Audiobooks
In his first book,
You Can't Teach Hungry
, attorney John Morgan laid out the fundamental groundwork for running a law firm as a business. His second book,
You Can't Teach Vision
, builds on that groundwork, expanding upon such issues as maintaining perspective, dealing with competition, learning to take necessary risks, finding and encouraging the right employees, diversifying interests, maintaining forward business momentum, avoiding excessive greed, setting goals and following through, and eventually, bowing out and managing the politics of succession. Drawing heavily upon his own experiences as a serial entrepreneur, Morgan shows you how to do what it takes to get ahead, and stay ahead, in the fast-paced world of business.
Audio Digital Download: 7 Hours, 58 Minutes. 1st edition (2015); ISBN:9781941007389
Publisher: Trial Guides, LLC
Introduction
Visionmakers
Failure is Your Friend
The Stagecoach and the Train
The Twenty-First Century Law Firm
The Process
Culture
Saying Hello, Saying Goodbye
Believe
The Best Offense is a Great Offense
Relentless
Perspective
The Senior Year
The Cancer, The Sociopath, and the Ingrate
Bullets and Bombs
The Psychology of Winning and Losing
Execution
Delegate or Die
BHAG
The Competition
The Elephant in the Room
Dog Shit, Superstars, Luck, Super Lawyers, and Getting a Dog
Succession
Practice Made Perfect
Window Open, Windows Close